ENVIRONMENTAL CONTROL SYSTEMS
A remarkable new touchscreen climate control with a user interface that makes managing growing environments child's play. Engineered for power; designed for ease.
Wadsworth designed this advanced integrated controller to offer flexibility and functionality. And it bears the UL (Underwriters Laboratory) mark, your assurance of regulatory approval and safety.
Flexible and powerful, this multi-zone control gives you the ability to divide its 24 outputs any way you'd like between one and eight zones. This is the perfect control for greenhouses with more equipment than will fit on an EnviroSTEP control or for growers with multiple zones.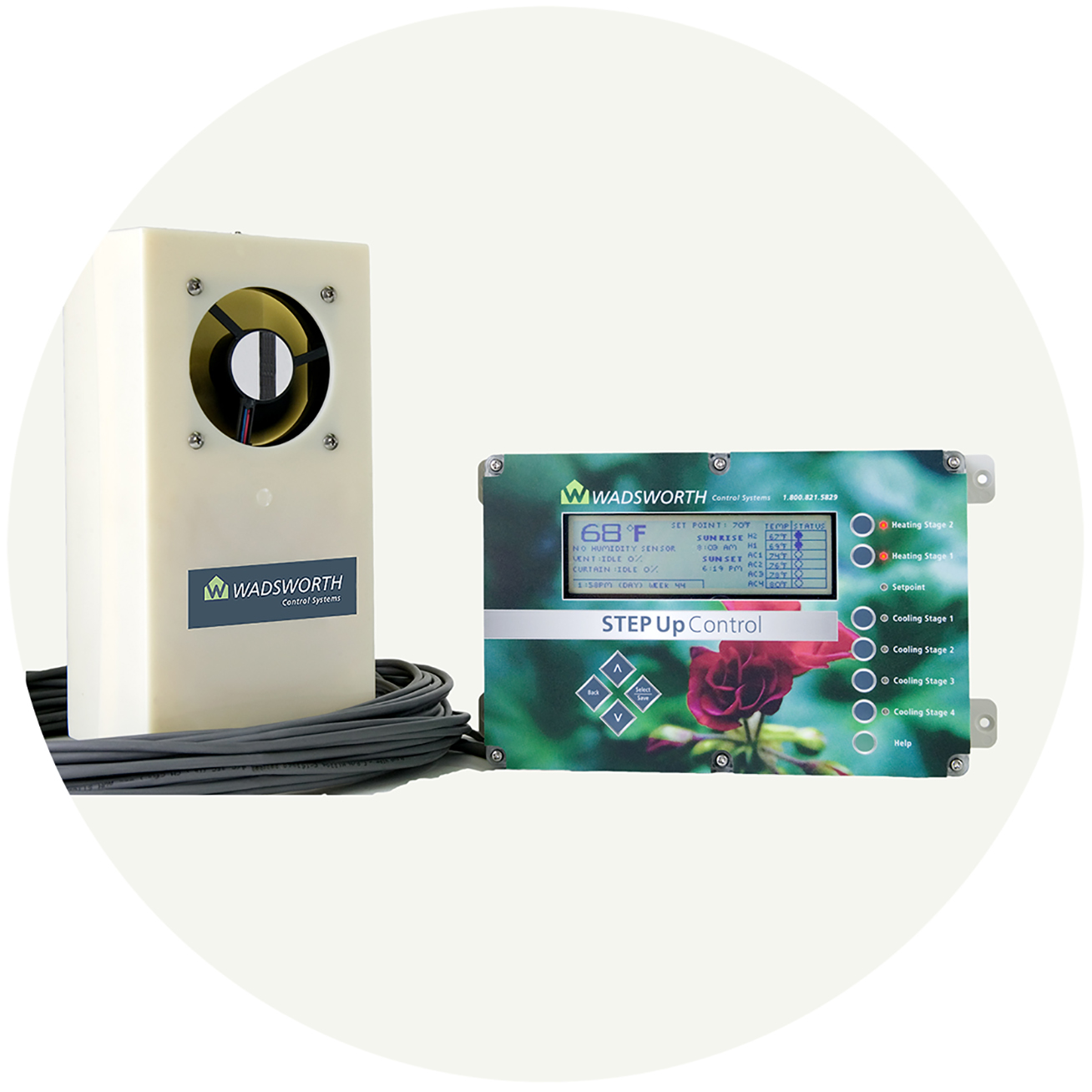 Imagine a controller that offers simple, flexible climate management and excellent results. With the STEP Up you'll see improved performance and increased profits. Like traditional staged controls, it's simple to use, and we've added a brighter LCD screen and an upgraded user interface, both designed to improve your experience.